HIGH VISIBILITY SILVER REFLECTIVE BANDS
High Visibility Reflective Bands 6-Pack

Set of six reflector bands (2 pairs reflective armband + pair reflective ankle band)

Made of a top quality neon yellow fabric material and dual silver reflective straps similar to 3M Scotchlite

No batteries & elastic material

Fits like ankle band, armband or wrist band

Lightweight, comfortable and fully adjustable with velcro

Be seen up to 1000 feet away, the best protection thanks our dual reflector strips. These Mr Visibility reflective bands are a very good safety clothing for any outdoor sport at night! Made of silver reflective elastic tape giving more reflectiveness than standard reflective materials. You will visible for drivers while running, biking, walking, jogging, etc.

It is lightweight, versatile, comfortable and fully adjustable, so it can be used as an armband, ankle band or wrist band. One pair measures 12 inches x 2 inches, the another 14 inches x 2 inches and the last one 16 inches x 2 inches (unstretched).

What's Included?
– 4 Reflective Elastic Ankle Bands.
– 2 Reflective Elastic Armband.
Unlike those expensive Led armbands/anklebands, forget about buying batteries every 10 days and saving money without losing safety!
ORDER TODAY YOUR SILVER REFLECTIVE BANDS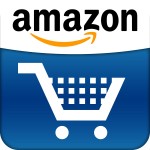 Some Real Amazon Customer Testimonials. Check Out More on Amazon.com
Excelent quality this thing will never wear down! High visibility device for night time runner/walker/jogger. My kids never stood a chance at hiding. Can't wait for the warmer months to come to test this out some more!! …
My son has recently started running 5k's and he is only 10 yrs old. As it is winter and he runs every day after school these bands have been a great buy for us. I was glad I had gotten these bands that he wears daily just incase it is getting dark as he is coming in from his daily run…
These ankle bands are to the point. Highly reflective, adjustable and can be visible from long distance at night. They are durable and sturdy and comes with a pouch for storage…